With this how-to guide on making digital permission slips, you can say goodbye to the challenges of using paper in your classroom, school, and district.
Do you want to make it easier for parents and guardians to give their permission?
Are you eager to save time in your day by managing documents digitally, instead of sending home paper copies and hoping you get them back from students?
With Adobe Acrobat and Adobe Acrobat Sign, you can easily create secure, online permission slips that can be sent and signed electronically – eliminating the stress of collecting paper signatures and ensuring students benefit from activities at school and elsewhere.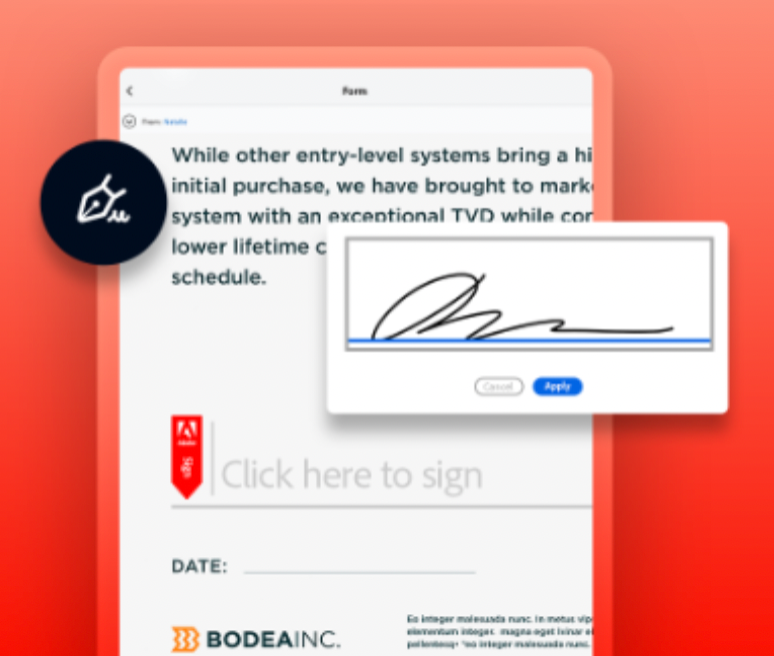 Here's how to make digital permission slips for parents to sign and send back:
Create your document in a word processing program like Microsoft Word. This is the easiest way to ensure all the details of the event are written down, including the destination, dates and times, cost, transportation, purpose, and teachers in charge.
Be sure to include a permission statement, like this one: I, (space for parent or guardian name), give permission for my child, (space for child's name), to attend this field trip/activity. Then, add room for the parent/guardian signature, emergency contact information, and a list of any relevant allergies or medical conditions.
Save your permission slip as a PDF, using a program like Adobe Acrobat. This preserves the original formatting of your word document and prevents accidental editing. You can also leave space for parents to fill in other details and information. Once you save your PDF file, you can send it directly to parents from Acrobat or from a separate email.
Parents or guardians can quickly and securely sign the document electronically and return it to you, no accounts required.
Try creating your own digital permission slips
It's easy to get started. Sign up for your free trial of Acrobat Pro and Acrobat Sign to make online permission slips that are easier to send, easier to sign, and easier on everyone.
For more ways to use Acrobat and Acrobat Sign in the classroom, check out our digital classroom resources.