Upcoming
In this webinar, you'll learn the basics of automating tedious and repetitive document tasks with Microsoft Power Automate and using Adobe Document Services to generate documents, capture e-signatures, and complete other key document processes. We'll also show you how to quickly get started using pre-built templates to accelerate your digital transformation — without writing any code.
In this session you'll learn:
What Microsoft Power Automate is and how it works
Which Adobe Document Services to use for workflow automation
How to get started and create your first workflow
Join us to see how many powerful services are available to automate your custom document workflows in just a few minutes.
With the new year, it's the perfect time to update how you create, share, and manage your documents — the backbone of every organization.
In this session, our expert panelist will help you build seamless, integrated new processes for your organization's documents. We'll share:
The ROI of smart digital document management
How to make the case for workflow improvements at your institution
Real-world use cases, including using apps from Adobe and Microsoft
Demos of capabilities and features you can implement no matter your role or institution
From revising and tracking to signing and sharing, smart document management can save you time and money.
Adobe Acrobat Skill Builder Series
Learn a new skill every month.
Join us for a series of 30-minute Skill Builder webinars to master new PDF workflows. Each expert-led session will teach you some simple techniques for taking your documents digital – and clearing paperwork off your desk.
Want more education webinars?
We offer a wide range of enterprise-oriented Adobe Acrobat Sign and Adobe Acrobat webinars that are applicable to education institutions, too.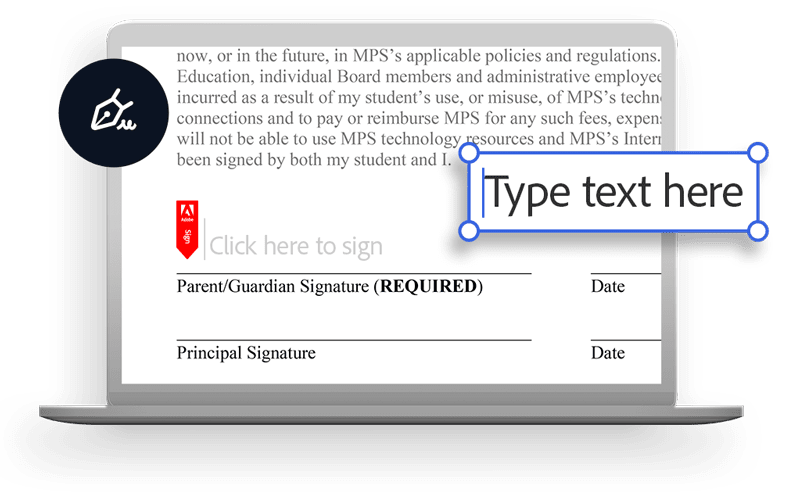 Help your school or institution go paperless today
It's time to say goodbye to paper and all its pain points. It's time to introduce seamless, paperless workflows powered by Adobe Acrobat and Adobe Acrobat Sign that make creating, tracking, and managing document workflows secure and easy.