Adobe Sign helps staff easily create, send, track, and manage document workflows and signature collection. And recipients can view and legally sign documents from any device, at any time, no accounts or sign-ins needed. Adobe Sign creates a beautiful new way of working for students and parents, faculty and staff, and suppliers and partners.
Explore the graphic below for ideas of where to get started with Adobe Sign.
---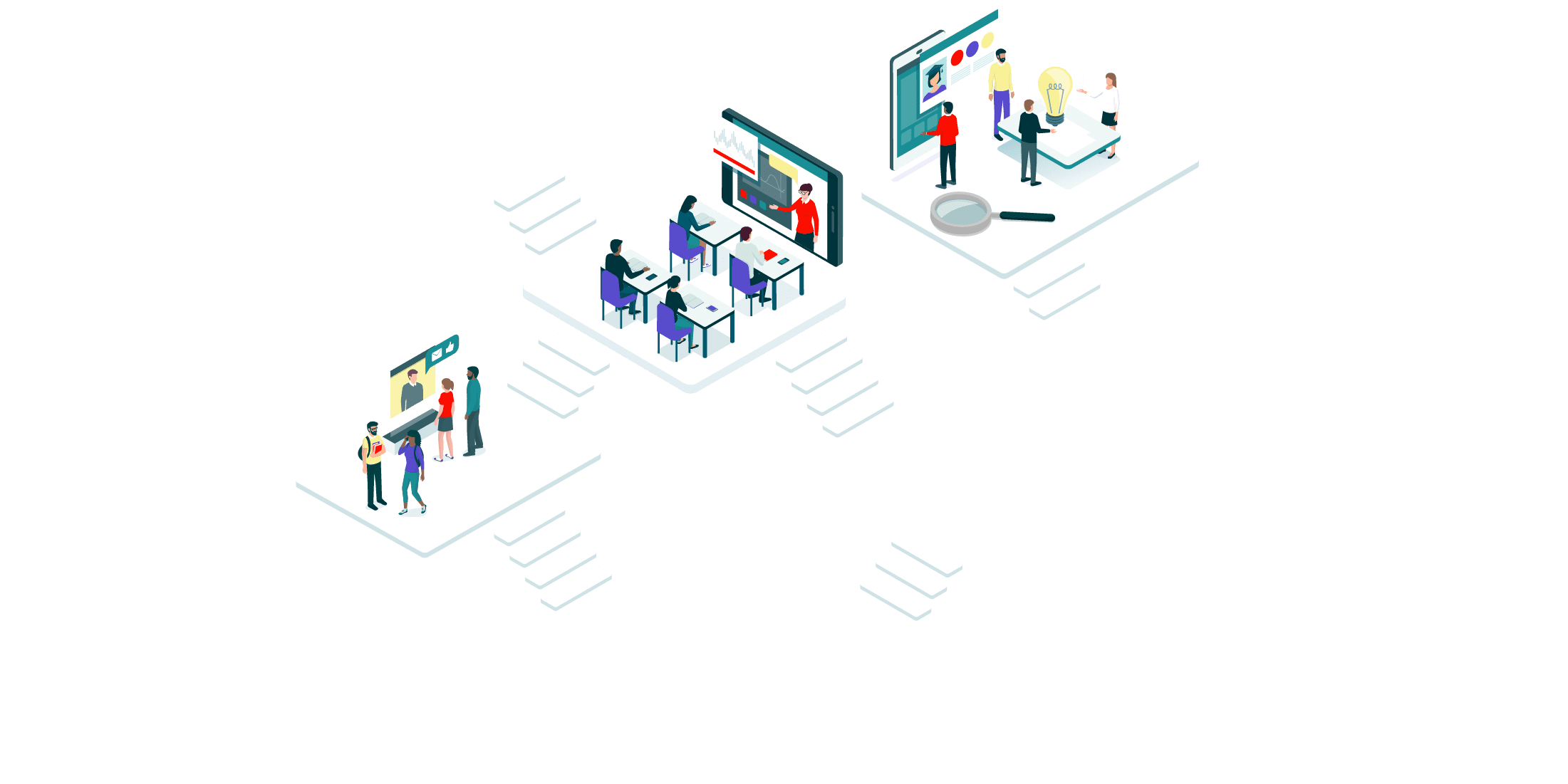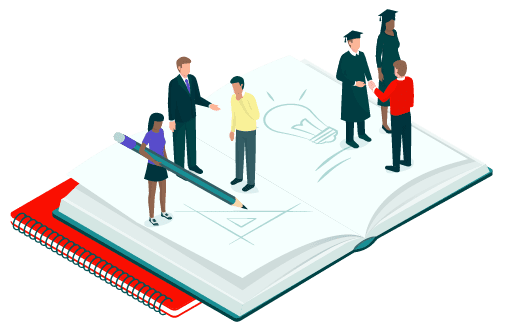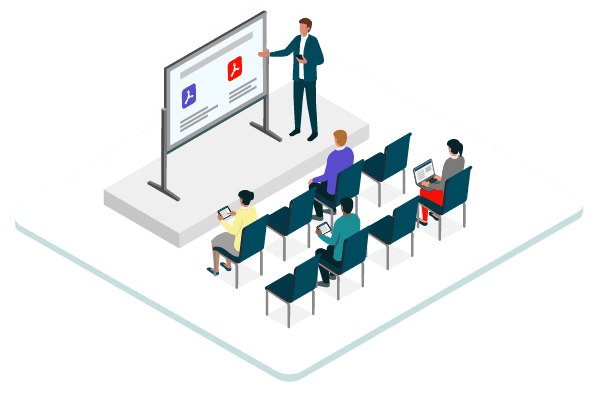 Student/Alumni Services:
Help students, parents, and alumni easily access and sign forms anywhere, anytime.
Faculty/Staff Management:
Streamline time-consuming HR workflows to reduce the amount of time your staff spends on admin work.
Leave forms
PTO management
Operations Management
Simplify the signing process for your school's partners and suppliers and get projects started more quickly.
Purchase orders
Lease agreements
Student/alumni
services
Faculty/staff
management
Operations
management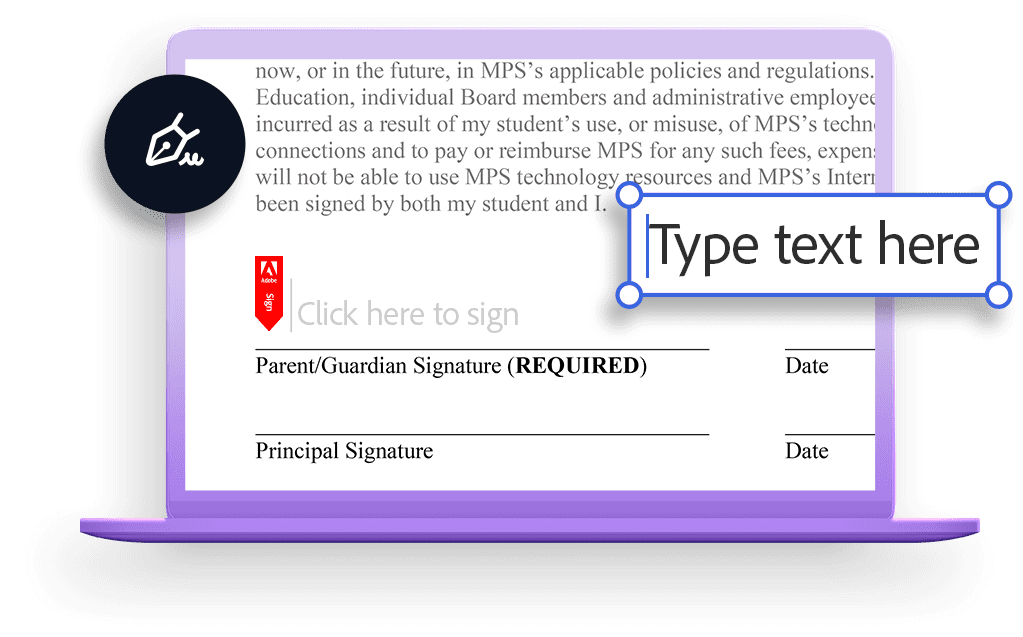 Help your school go paperless today
It's time to say goodbye to paper and all its pain points. It's time to introduce seamless paperless workflows powered by Adobe Document Cloud that make creating, tracking, and managing workflows secure and easy.