Welcome to a whole new document experience to help you go paperless.
Supercharge your PDF experience
With Adobe Acrobat for Education, staff can review, edit, and comment on documents from any device, on their own time, so they can devote less time to admin work and more time to the classroom.
Smooth signing
ahead
When Adobe Acrobat Sign drives all-digital signature workflows, it's fast and easy for staff to create, route, and get school forms legally signed.
Worry-free
workflows
Thanks to pre-built integrations, you can access our trusted solution inside the apps your staff is already using. And work with confidence knowing that your PDFs are safe and sound — no matter what device you're on.
Adobe Inc.
and
Microsoft
Learn how fully integrated workflows make life easier for staff and students.
Go Digital
See how easy it is to replace tedious paper forms and worksheets with editable, fillable digital versions using Adobe Acrobat tools.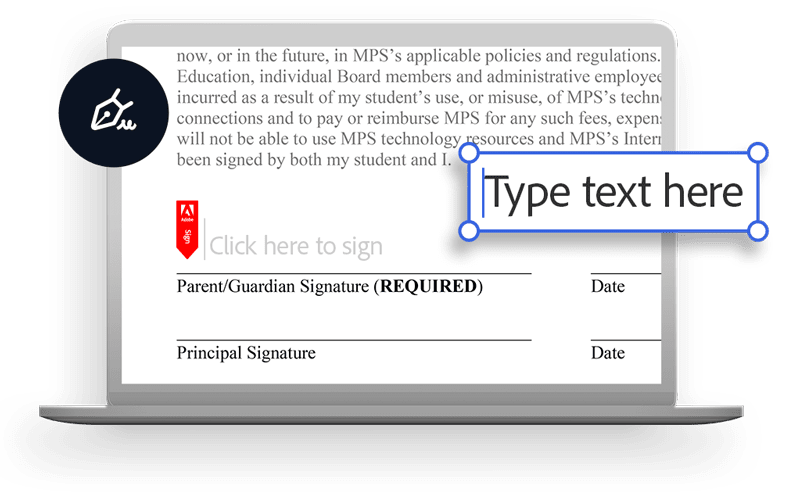 Help your school or institution go paperless today
It's time to say goodbye to paper and all its pain points. It's time to introduce seamless, paperless workflows powered by Adobe Acrobat and Adobe Acrobat Sign that make creating, tracking, and managing document workflows secure and easy.