Higher education institutions often use the terms digital signature and electronic signature interchangeably when finalizing online forms and agreements. However, from a legal and integrity standpoint, it's important to note that digital signatures and electronic signatures are different from each other.
This confusion often leads staff, faculty, and students to sign documents using the incorrect tools, or doing so without the proper security and verification in place.
The good news is we're going to explain what digital signatures and electronic signatures are, why they aren't the same, and how you can use them in a higher education setting.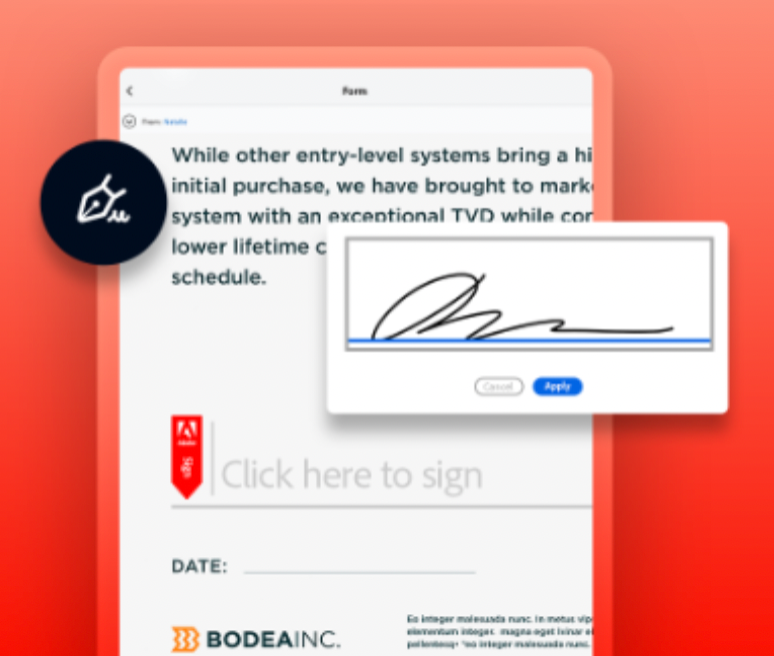 What is an electronic signature?
Electronic signatures, or e-signatures, are a way for people to sign documents online without paper and ink. They are fast, simple, and accepted for almost all types of agreements. You can generally sign electronically from any device and any location.
While e-signatures are widely accepted as a valid form of approval, they don't offer the same security and compliance features as digital signatures.
So, if you want to be able to authenticate the identity of a signer, or you want to encrypt signatures as they travel over the internet, you should opt for a digital signature over an electronic one.
What is a digital signature?
Digital signatures are a more secure way to sign documents online, because they meet the highest levels of security and compliance. Not only do they offer increased signer identity authentication, but they also provide signature encryption to extend privacy to all parties.
Because of these features, you can ask students and staff to sign digitally knowing your documents are encrypted, verifiable, and are supported by the broadest range of legal requirements.
You should opt for digital signatures when your forms and contracts need the highest level of protection for sensitive information, such as:
Financial aid forms
Enrollment and admissions applications
Transcript requests
Donor forms
Class change requests
Athletic waivers

Are digital signatures different from electronic signatures?
Yes. While both types help with the speed and convenience of signing documents online, they each perform different types of functions.
For example, digital signatures comply with regulations around the world and provide the highest level of identity assurance when dealing with digital documents. Your forms and agreements are legally bound by the terms within a specific document when they're accompanied by a digital signature.
On the other hand, electronic signatures make it possible to approve documents with a quick signature, but it takes digital signature technology to ensure they're signed legitimately.
Trade the paper for easy, simple, and secure digital signing
If you're looking for a way to sign documents digitally, you can try Adobe Acrobat Sign free for 30 days.